Temporary storage warehouse
A qualified approach to the passage of customs procedures - one of the main conditions for successful implementation of foreign economic activity. Our employees are constantly aware of new regulations of the Government of Russia and State Customs Committee of the customs legislation of the Customs Union.
Knowing the intricacies of customs legal framework our experts will allow you to get rid of extra time and material costs. We provide the highest level of service.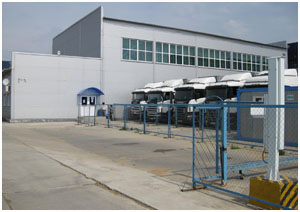 • Cost optimization of the customer, depending on the tasks
• Individual approach to solving problems for each individual shipment
• Efficiency and reliability of order execution
• An integrated approach and building a long-term schemes of work
We can perform such services as:

• Placing the container on the TSW
• Store the container in the TSW
• Preparation of documents DO-1 and DO-2 for customs clearance
• The scope of services during the customs inspection, including loading and unloading, sorting and rendering load mechanically and manually
• Weigh-in and holding the X-ray television monitor cargo under customs control
• Assistance in customs clearance of goods directly to the terminal by using the services of professional, licensed customs brokers (representatives) to GR and TK Mozhaisky Moscow regional customs office.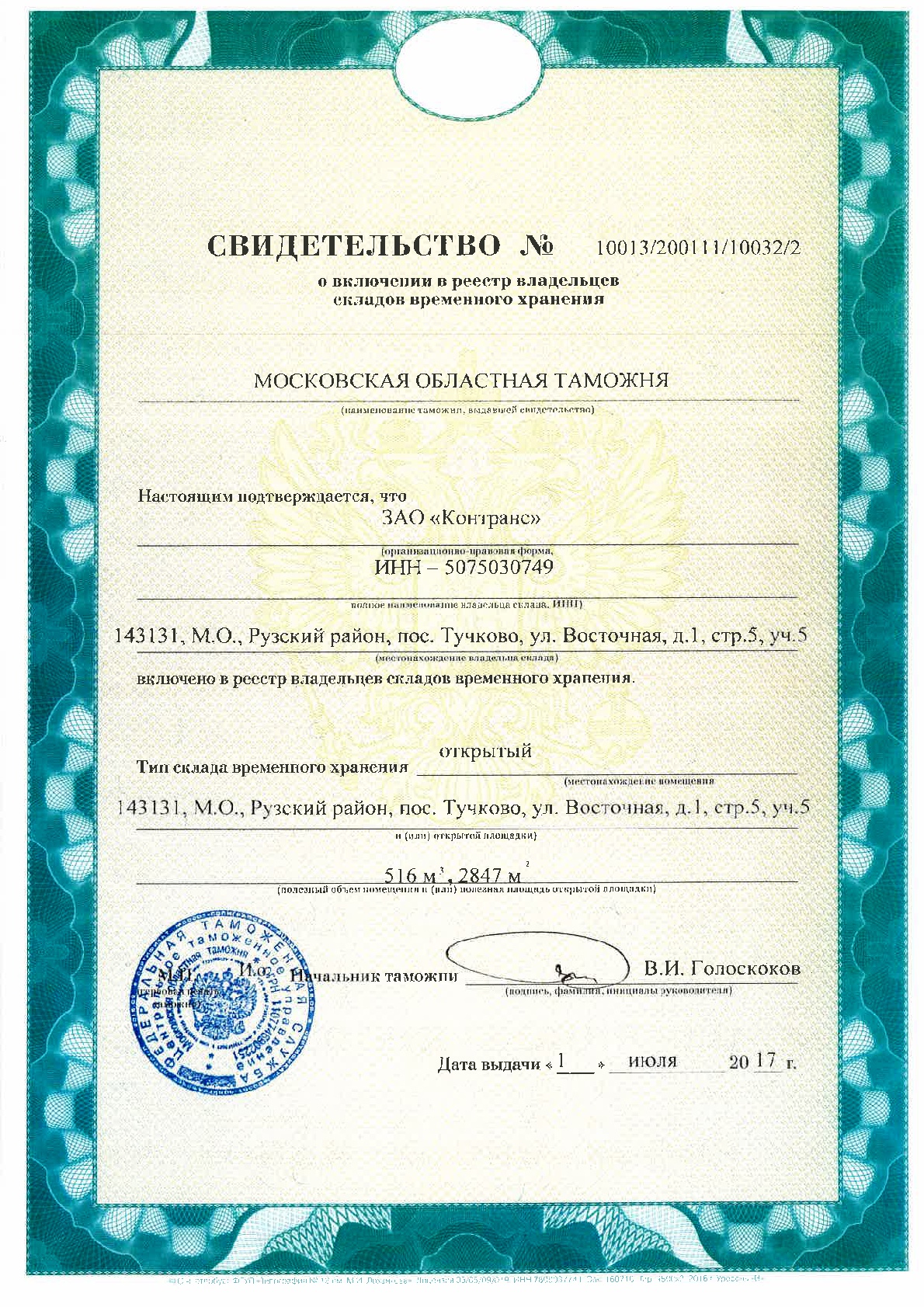 Certificate No. 10130/200111/10032/2 on inclusion in the register of owners of temporary storage warehouses.